Thank you to our wonderful Low Fu fans, students, teachers and teams for your dedication, support and energy. Low Fu places progress towards excellence at the heart of what we do, and we strive to provide you with a service which goes beyond monetary value.
We especially thank those who have been training with us since our very first classes, and we have been privileged to see your children grow and become the next Low Fu generation.
We are very proud of the feedback we receive and share some of our favourites here. Many more kind words have been posted on our Facebook, Twitter and Youtube - keep them coming!
Get in touch with your feedback & questions >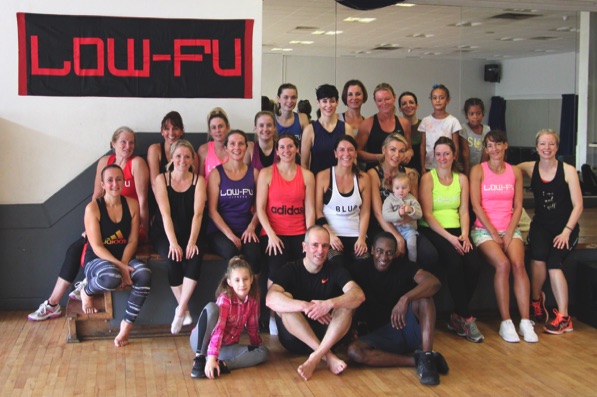 VIRGIN ACTIVE RIVERSIDE MEMBER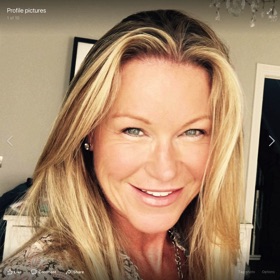 I have known Noel Michael Smith in a professional capacity for the last 4 years.
During this time he has been an exemplary member of the group exercise team at The Riverside Health and Racquets club in Chiswick
Noels classes are amongst the most popular and well attended at the club and he developed a very loyal following amongst the members. During this time, due to popular request from members, his classes have grown from one to three each week and are always full to capacity.
Director, Global Career Company
Noel is a consummate professional in all he does and I have never known him to be late or to miss a class.
On the rare occasion that he has taken a holiday, we have been very well taken care of by his amazing team who teach the Low Fu classes at other locations across the South East.
He brings huge creativity to each class through the amazing music and choreography and no class is ever quite the same, which means constant challenge and fitness gains for all involved.
Noel also ensures that each attendee leaves class feeling that they have had real personal attention no matter how many people are in the class. This ensures that technique and fitness levels are constantly improving and being challenged.
It's an amazing workout and the charisma and energy that Noel brings to each class is unrivalled in any other group exercise class.
In short, I cannot recommend Noel and his Low Fu team highly enough to you
VIRGIN ACTIVE RIVERSIDE MEMBER
I have been doing Noel's Low Fu class for over 4 years and have never got bored!
Each week he brings something different, the music pumps from the decks to the 8 count we have all grown to call out!
My body shape has changed during the last 4 years with more muscle definition to my arms and legs, far more than from any class I've ever done - it's a truly brilliant class.
He is an amazing teacher with years of experience and wants to ensure that everyone gets the most out of the class. He works with each student at their individual level to continually try to improve their technique. It isn't any ordinary fitness class, it's a Low Fu class based on martial arts bringing the world of fitness, martial arts and music together to produce one amazing work out.
Director of Business Development
Thanks Noél - keep the drum and bass rolling!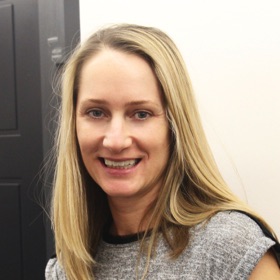 The class feels like a family with familiar faces returning week after week and new faces being made to feel welcome. This is a testimony to the hard work and dedication that Noél brings.
My husband is an eye surgeon and last year Noél
had lens replacement surgery with him to get out of his glasses- I think he's still amazed at the benefits of life without glasses or contact lenses!
We asked him to film a video testimonial for us that we could use on our website as we knew he was comfortable in front of the camera and has experience of putting together short video clips for his business and social channels. The video has been a great hit and watched by many of our patients who want to undergo a similar procedure.
I rarely know him to take any weeks off and on the very rare occasion he has taken a break he always covers the class with one of his personally trained teachers.
He takes his work seriously and is such a nice guy. We now have the luxury of having 3 classes at our gym and that was as a result of the class members petitioning the management to offer more. Need I say more?!
GROUP EXERCISE STUDIO MANAGERS
Noél has a team of excellent coaches that he has taught for many years. Low Fu Fitness Kickboxing took over from a reasonably popular class we held at The Park Club, and doubled the attendance numbers.
I am a body builder and always find time to attend Low Fu Fitness because it is so much fun."
GROUP EXERCISE STUDIO MANAGERS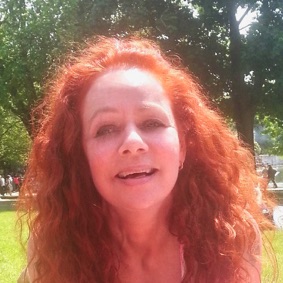 VIRGIN ACTIVE RIVERSIDE MEMBER
I have had the pleasure of attending Noel Smith's Low-Fu fitness classes for over 6 years. During this time I have experienced some of the best exercise classes I have attended in over 25 years of gym membership. During the time of attending Noel's classes I have been impressed by his attention to detail, both in the way he organises each class, the technical instruction he imparts to each class attendee, and the overall fun, joy and achievement you feel at the end of each session.
Noel's personality shines through to engage and inspire you to try new things, as well as working hard in striving for a higher level of fitness and technical competence. He encourages you throughout the class, and reassures anyone that does not quite understand how to complete the exercise, by showing personal and individual attention to keep everyone progressing together.
Noel has a very polite and open style that makes it very easy to approach him and discuss matters about the training or in fact anything around the class program. On a personal level, Noel has helped me raise my level of fitness over the past 6 months. This has been a major contributing factor to successfully completing my recent challenge to climb Mount Kilimanjaro.
Noel offers a unique blend of "old school" professional and expert instruction mixed with right "up to date" music and technique. I am therefore very happy to offer my endorsement to Noel's Low-Fu fitness.