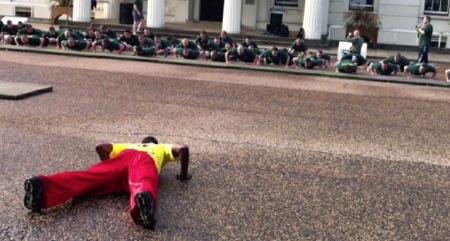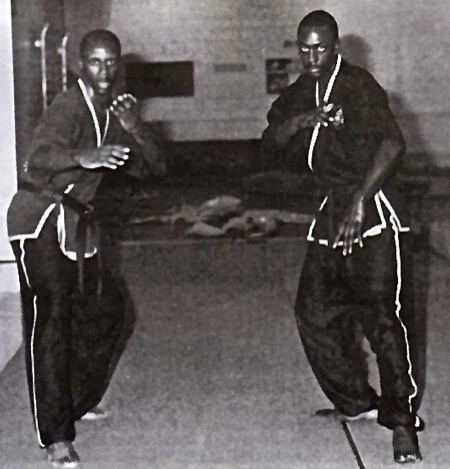 Club Energize History
1970 - 1980 Martial arts grounding
Educated at a private boarding school with extensive sports facilities, Noel Michael Smith trained in athletics, gymnastics, football, tennis, badminton, and rugby. A broken leg from gymnastics prompted Noel to learn Judo, where he achieved high rank in record time, and he proceeded to excel in Karate whilst attending a South London state school.
1980 - 1990 Influences and connections
Dancing and music featured heavily in Noel's teenage years and he spent time DJing and establishing his musical roots. Noel was introduced to and mentored by Tony Lloyd, Chief Instructor of Seal Lung Kung Fu, and trained alongside Nigel Eustis and Adam Kechil. He soon achieved his 5th Dan in Kung Fu. After studying anatomy and physiology, Noel taught fitness at top London studios where he met dancer and choreographer Clayton Marshall who taught him ballet and contemporary jazz dance.
During the 80's 'aerobics boom', which Noel described as having "so many classes and so many teachers all teaching the same moves to same music", Noel resolved to recapture the fitness industry's originality and energy. The 'Club Energize' fitness workout was born and soon after, 'Low Fu Kung Fu & Kickboxing' was established.
1990 – 2000 Growth and Achievement
Club Energize fitness classes grew and Noel taught classes of 200 plus students. Noel performed in shows and competed in aerobic and martial art competitions, becoming British Aerobic Champion and twice British Kickboxing Champion. He led his martial arts students to success in competitions across the UK. 
2000 – 2010 Club Energize Tae Bo
Noel trained in LA with 7 times World Kickboxing Champion and Tae Bo creator, Billy Blanks. Arriving back in the UK, Noel merged Club Energize and Tae Bo and introduced Club Energize Tae Bo to London and South East England. Club Energize Tae Bo developed relations with Tae Bo in Germany.
2010 – 2012 Low Fu Fitness and Club Energize TV
Club Energize Tae Bo classes were renamed 'Low Fu Fitness' and enhancements to the original workout were made. Low Fu Kung Fu & Kickboxing maintained its established martial arts traditions. Club Energize launched 'Club Energize TV' which enables people all over the world to workout with Low Fu Fitness online.
2012 - present
Public demand for Low Fu Fitness created the need for more Low Fu Fitness teachers which Low Fu Colours and Low Fu Certification currently fulfill. Low Fu Fitness DVD hit the shops.
LOW FU FITNESS
The Beautiful Workout
Classes, Training Day & Low Fu Colours >
LOW FU DOWNLOAD
Low Fu Fitness workout
From iTunes straight to your device >
LOW FU DVD
The perfect gift
Buy your copy >
FITNESS REWARDS
Low Fu Fitness Membership
Priority booking & discounts
KIDS & PEEWEES
Martial arts classes for children
Epsom, Chessington & Reigate >
LOW FU KUNG FU
& KICKBOXING
Classes, Kids, Grading & The Challenge >
CLUB ENERGIZE TV
Free Online Workouts
Low Fu Fitness in your own home >
CERTIFICATION
Join the Low Fu Team
Become a Low Fu Fitness Teacher >